Universal Equipment (Pty) Ltd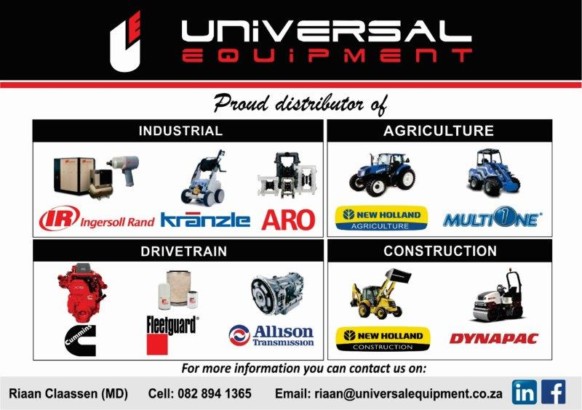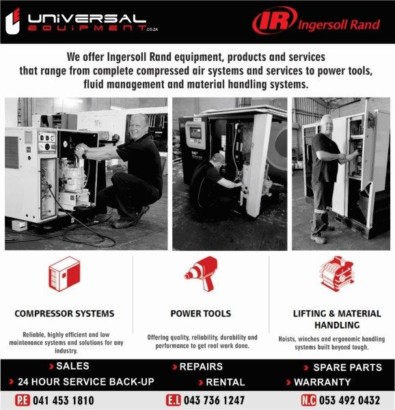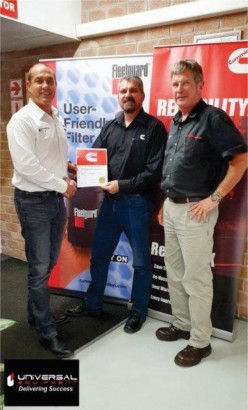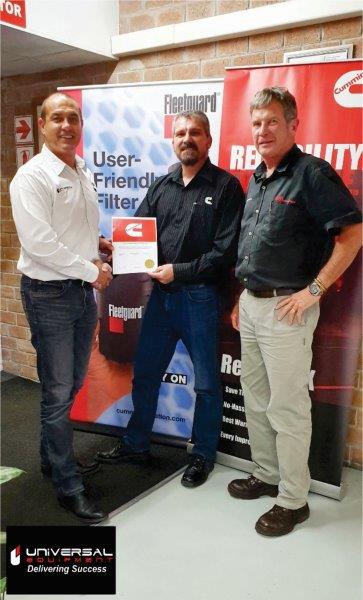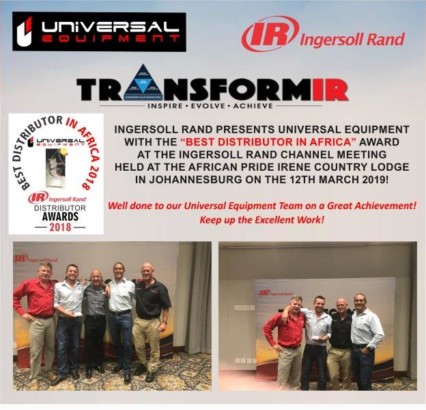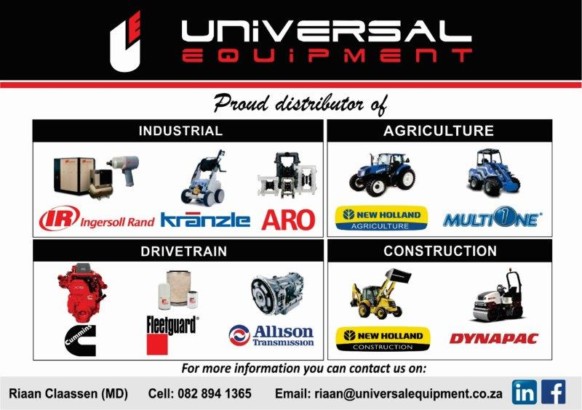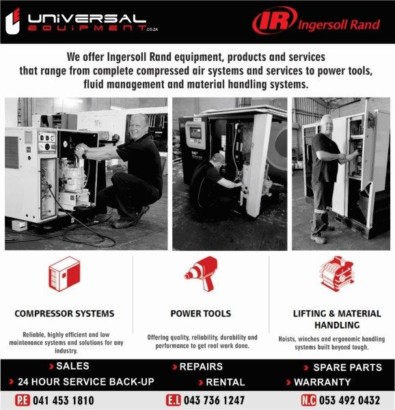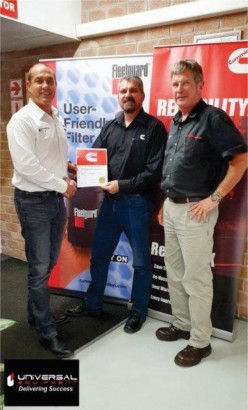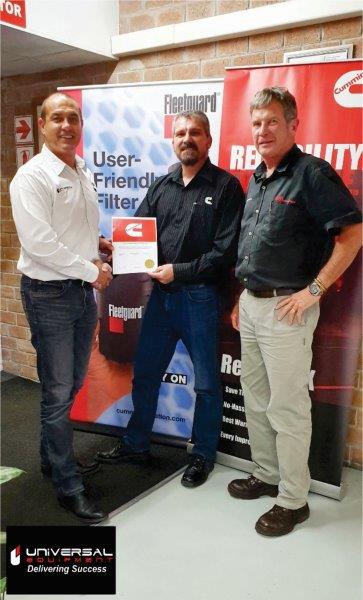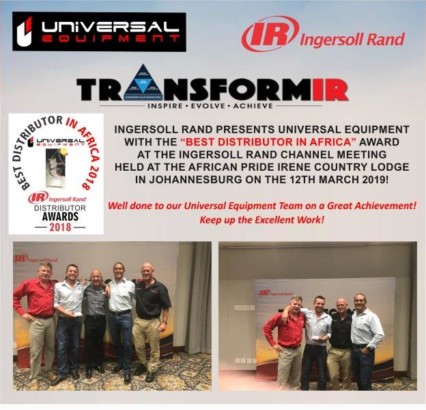 Universal Equipment is a distributor of machinery and equipment in the Eastern and Northern Cape Provinces of South Africa.
We have been in existence for 39 years, operating from our Head Office in Port Elizabeth, and with branches in
East London and Kimberley.
Universal Equipment is the sole distributors for a number of top brands and products, offering:
• Sales of Equipment, new and used
• Rental of Equipment
• Supply of Spare Parts
• Service, Repairs and Warranty
• 24- hour Sales and Service back-up
Universal Equipment prides itself on offering only top brands and best quality products, backed up by excellent service and support.
Our product listings are divided into the following categories:
– INDUSTRIAL: Air Compressors, Air Treatment (Dryers & Filters), Air Tools, ARO Pumps, Hoists, High Pressure Cleaners, Generators, Portable Compressors
– CONSTRUCTION – AGRICULTURE: Light Construction equipment, Road construction equipment, Tractors, Balers, Harvesters, Mini articulated Loaders
– DRIVETRAIN : Engines, Filters, Coolants, Lubricants, Automatic Transmissions, Axle Retarders